Empowering Women
Inspiring the future workforce of women in business.
The Welsh Luxury Hamper Company is going from strength to strength, and here it's Founder and Director Abi, has provided us with an insight into her journey from school to successful business woman. Reader Apparel would like to thank Abi for sharing her story and inspiring us.
Introduction:
I'm Abi, 21 years old, Founder and Director of Welsh Luxury Hamper Company and finalist of Young Entrepreneur of the Year Wales 2020.
We create the best Welsh luxury hampers and gifts on the market. We work closely with a number of local producers. Our hampers are carefully selected to give our customers awards-winning, great tastes of Wales.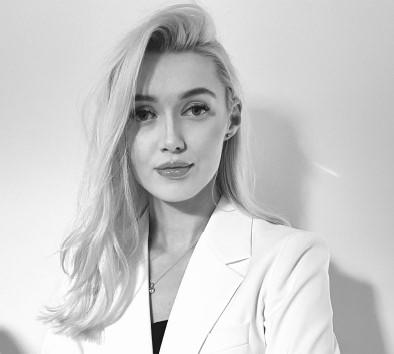 The Journey:
The journey started out at school, I always struggled academically but never really understood why. I achieved a DDEU in my A-levels. I scraped a place in to university based on my musical performance and really struggled with the essay writing and taking notes. During a lecture I was advised to go for a dyslexia test. I couldn't quite believe that the results were showing I was severely dyslexia in both reading and writing. I decided to drop out but was left feeling so anxious about what I was going todo with my life, I started to really suffer with my mental health. One day, I was scrolling through Facebook and noticed an advert for a business course at Coleg Gwent. I thought I would give it a go. During the course we were asked to come up with a business idea: I love Wales, I love food and drink and especially love a bit of luxury. This was the start of 'Welsh Luxury Hamper Co.' I was advised to go and pitch my business idea to a start-up business funding charity called Tafflab and The Princes Trust. I managed to secure some grant-funding and worked with my mentors to get my business off the ground. We launched in October 2019 and have grown ever since!
I work closely with the Princes Trust and Business Wales as a young female ambassador. I currently mentor the current cohort of Tafflab. I talk openly about my journey, hoping to inspire the future workforce of women in business.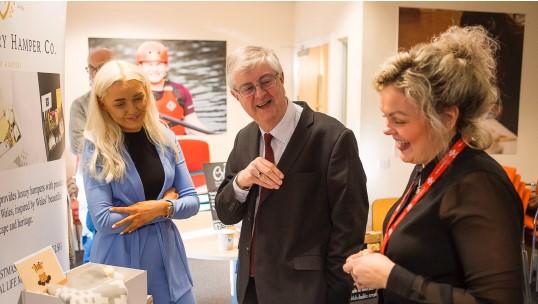 Business:
Since launching it has always been a passion of mine to support local business. I love creating beautiful hampers that showcase our Welsh producers. As a business we will always try to support small and local.
Business started steadily from October 2019, it was all about creating a luxury brand. In January 2020 we managed to secure some large contracts with some high profile customers. We were due to sell our products in John Lewis during Easter but then COVID became a part of life and this was postponed.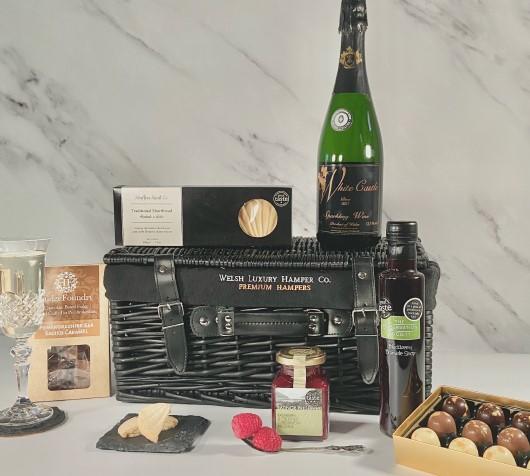 We started to look at ways of creating a product line that was safe and contactless. This brought about our new letterbox range. An affordable bit of Welsh Luxury through the post, requiring no contact! This was a great success and led to us keeping this range in place for Christmas. Christmas 2020 was the busiest we have ever been! We sold a whooping 3000 hampers. We were able to support our 43 Welsh produce suppliers through a pandemic! I realised how true the statement is 'when you buy small and local, an actual person does a little happy dance'
We have some really exciting plans for 2021 and some fabulous new clients to work with.